For those of you who are not avid NASCAR junkies, you might think of Wilkes County, North Carolina, as the Moonshine Capital of America. However, after 1947 it would forever be known as the home to the North Wilkesboro Speedway.
Like Wilkes County, Dale Earnhardt Jr. is known for a lot of things—son of a NASCAR God, Cup Series Winning Driver, NBC Sports on-air talent, and lover of motorsports history. One of the tracks from the past that Dale talks frequently about is North Wilkesboro Speedway—now owned by SMI. North Wilkesboro was closed after the fall Winston Cup Series race in 1996 and has been slowly decaying ever since. Dale felt so passionately about the track's history that he and the team at iRacing talked the SMI CEO into cleaning up the racetrack's surface. iRacing wanted to scan the track and virtually preserve some of the racing heritage forever inside a hugely popular video game.
Last week, while serving as a guest on the Dale Jr. Download podcast, SMI CEO Marcus Smith was asked about North Wilkesboro and the possibility of it returning to its once former glory. Marcus Smith said, "I am thinking about it and work on ideas regularly to try and figure out how to do something there. I think there might be hope to do something there. You never know." Shortly after that episode aired, serial entrepreneur and one of NASCAR's most dedicated partners, Marcus Lemonis, tweeted that Marcus Smith should give him a call.
I give you this backstory to set up my dream world as President of North Wilkesboro Speedway.
North Wilkesboro Speedway would be resurrected as a working tribute to NASCAR's heritage where it would remain active throughout the year hosting teams from across the country that are anxious to relive the Speedway's glory days. Each year, the Speedway would host a celebration of speed where car clubs, vintage racing leagues, and motorsports enthusiasts from around the world would gather and share their stories. Thursday nights under the lights would be a staple event each month and host different sanctioning bodies from around the country. The NASCAR Camping World Truck Series would compete in a six-week summer shootout for $1M, streamed live on Netflix.
Thanksgiving weekend would host an outlaw-style, non-points event for NASCAR Cup Series regulars who would be able to "run what they brung" and battle to see who has the baddest hot rod in Wilkes County.
The Good Sam Campground would be an immaculately maintained space that would provide visitors a unique camping experience complete with a rolling inventory of the latest Camping World RVs made available for Airbnb-style rent 365 days a year, including race events.
NASCAR's heritage shouldn't be limited to the NASCAR Hall of Fame in Charlotte, North Carolina, but the quality with which the artifacts are presented as well as the branding and marketing horsepower should be spread to smaller museums around the country. Starting at North Wilkesboro Speedway, the NASCAR Hall of Fame Satellite Speedway would share the rich racing history of this track as well as its sister satellite track museums at Talladega, Darlington, Sonoma, and more.
A Twitch studio would be developed with a field of iRacing sims where visitors could rent to compete in our weekly racing series all streamed live with real prizes, purse money, and bragging rights.
Every event, every VIP guest, and every special moment would be treated as an opportunity to capture content that would be produced and presented on our YouTube channel where the goal would be to get it monetized as quickly as possible and reinvest those additional revenue dollars into content to create a self-sustaining, Hoonigan-inspired marketing machine.
There are endless promotions and gags that would harken back to the early O. Bruton Smith promoter days. However, the most important element would be creating a fan-first facility where motorsports enthusiasts were cherished, and drivers were treated like kings of this castle.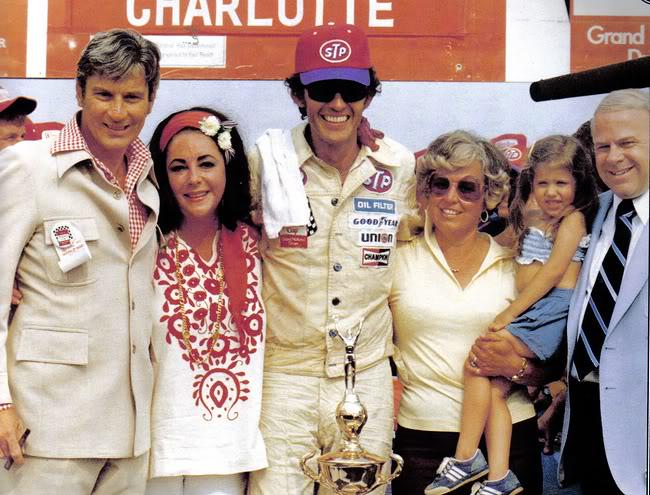 North Wilkesboro Speedway should be resurrected, and guys like Cleetus McFarland at the Freedom Factory are proving that promoters of this generation are no different than the promoters of the past. But they now have the ability to broadcast their product to the world each night with nothing more than a Webcam and a high-speed Internet connection.
I hope to see you all trackside and tell @MarcusSMI to call me. 🤔
Michael